Westborough Community Land Trust
Please help WCLT protect open space for all to enjoy —
You can now join, renew your membership, or donate online:
Find local trail maps:
See videos of WCLT events:
---
Thursday Morning Bird Walk #3
Thursday, May 13
6:00 - 8:00 AM
Wayne F. McCallum Wildlife Management Area
Enjoy Spring migration at its peak! Hike easy to moderate trails at the Wayne F. McCallum Wildlife Management Area north of Lake Chauncy with Nick Paulson of the Forbush Bird Club.

Masks required and numbers will be limited.

Pre-registration is required and opens two days in advance; please email leader Nick Paulson, grendelpgill@yahoo.com / (508) 330-4401 by 5 pm 5/12/21 to register.

Directions: Take Dr. Solomon Carter Fuller Way [formerly Hospital Road] off Lyman Street in Westborough. Park and meet at the yellow gate at the end of the road near the water.

Trail Map:
http://westboroughcharm.org/guide/maps/map_FishWildlife.pdf
Contact: events@westboroughlandtrust.org
Family Nature Hike: Nature for Kids and Curious Adults!
Sunday, May 16
1:30 - 3:30 PM
Mill Pond Area
Covid Update: Masks covering the nose and mouth are required for all WCLT events, and social distancing will be practiced.

Weather and other factors may cause event cancellation. Please check westboroughlandtrust.org before leaving to attend any event.

Come on a kid-length hike where kids and people of all ages will find out how to identify local trees, plants, and animals, and learn some basic natural history of the area.

Parents/Guardians must supervise their children; this is not a drop-off event.

Meet at the Mill Pond School parking lot, 6 Olde Hickory Path, Westborough, MA. No reservation needed.

Trail Map:
http://westboroughcharm.org/guide/maps/mill_pond_map.pdf
Contact: events@westboroughlandtrust.org
Westborough Wildflower Hunt
Monday, March 1
thru
Sunday, October 31
Westborough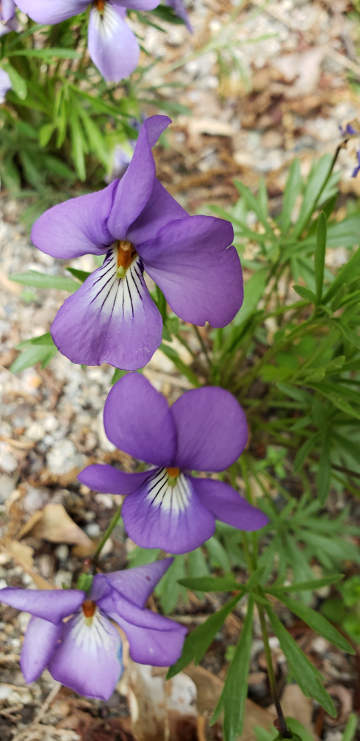 Help WCLT inventory the wildflowers on our properties by taking part in this fun scavenger hunt!

Check WCLT's Facebook page every month, where we will post pictures of wildflowers that bloom that month. If you see those flowers in Westborough, comment with a picture and include where you saw it.

Have fun and learn to identify local wildflowers at the same time!

Please, absolutely no picking flowers or damaging plants!

Contact: events@westboroughlandtrust.org
---
---
---
Westborough Community Land Trust
The Westborough Community Land Trust (WCLT) is a private, member-supported, nonprofit organization. The trust was established in 1997 to preserve open space in response to increasing development pressures.
Our purpose is to safeguard land to meet the environmental, recreational, agricultural, and scenic needs of the Town of Westborough and to preserve open space and the character of the land.
We pursue these goals through the acquisition and stewardship of land, educational activities, and advocacy in regard to the health of waterways, aquifers, and watersheds.
To date WCLT has preserved more than 173 acres of land and acts as stewards for close to 400 acres in Westborough.
To carry on these activities, WCLT has Land Preservation, Stewardship, Education, Membership, and Finance Committees.
WCLT welcomes new members from Westborough and the greater community.
What are the advantages of a land trust?
As a nonprofit organization, a land trust such as the Westborough Community Land Trust is able to receive gifts of land, purchase open space, or secure conservation rights. It can negotiate with landowners and developers to achieve balanced growth and undertake creative fundraising for land acquisition. Unlike an official municipal body, a land trust can negotiate sensitive land acquisitions and pursue the financing needed to achieve them in a timely, flexible fashion.
Hosting generously donated by DreamHost.