Westborough Community Land Trust
Please help WCLT protect open space for all to enjoy —
You can now join, renew your membership, or donate online:
Find local trail maps:
See videos of WCLT events:
---
Invasive Species Removal: Garlic Mustard Pull Party
Saturday, April 24
9:00 - 11:00 AM
Garlic mustard is an invasive plant in this area. Originally brought from Europe, it kills native wildflowers not only by out-competing with them, but also by actually poisoning the soil so other plants can't grow.

Volunteers will be instructed on how to identify, pull, and dispose of invasive plant materials. If interested, volunteers may also learn about identifying and removing other types of invasive plants.

Limit of 10 volunteers.

Co-sponsored by Sudbury Valley Trustees and the Town of Westborough.

Pre-registration required at https://naturegroupie.org/experiences/garlic-mustard-workday-2

Contact: events@westboroughlandtrust.org
The Legacy of Birding in Westborough
Monday, April 26
7:00 PM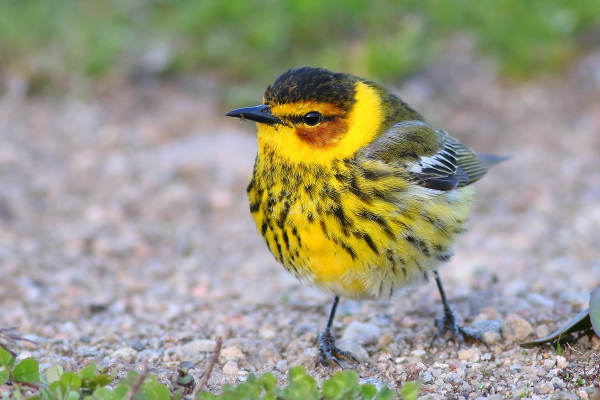 Westborough Historic Society President Kathy Cavaliere will reveal the fascinating career of ornithologist Edward Howe Forbush. He lived in Westborough, became the state ornithologist in 1908, and was a founder of the Massachusetts Audubon Society. The Westborough Library's case of stuffed birds is a product of his expertise at age 18.

Continuing that bird-watching legacy, Wheaton Biology Professor Scott Shumway of Westborough Community Land Trust (WCLT) and local ornithologist Sean Williams, Visiting Assistant Professor at Holy Cross, will describe their favorite sites and habitats for birdwatching in Westborough. Co-sponsored with the Westborough Historical Society.

Online event; for the link go to https://us02web.zoom.us/meeting/register/tZAqceGrrDopHtMFiPixkVRU1lArtXW7AC27

Contact: events@westboroughlandtrust.org
Thursday Morning Bird Walk #1
Thursday, April 29
6:00 - 8:00 AM
Wayne F. McCallum Wildlife Management Area
Hike easy to moderate trails at the Wayne F. McCallum Wildlife Management Area north of Lake Chauncy with Nick Paulson of the Forbush Bird Club to view birds in a variety of marsh, field, woodland, and pond habitats.

Masks required and numbers will be limited.

Pre-registration is required and opens two days in advance; please email leader Nick Paulson, grendelpgill@yahoo.com / (508) 330-4401 by 5 pm 4/28/21 to register.

Directions: Take Dr. Solomon Carter Fuller Way [formerly Hospital Road] off Lyman Street in Westborough. Park and meet at the yellow gate at the end of the road near the water.

Trail Map:
https://westboroughcharm.org/guide/maps/map_FishWildlife.pdf
Westborough Wildflower Hunt
Monday, March 1
thru
Sunday, October 31
Westborough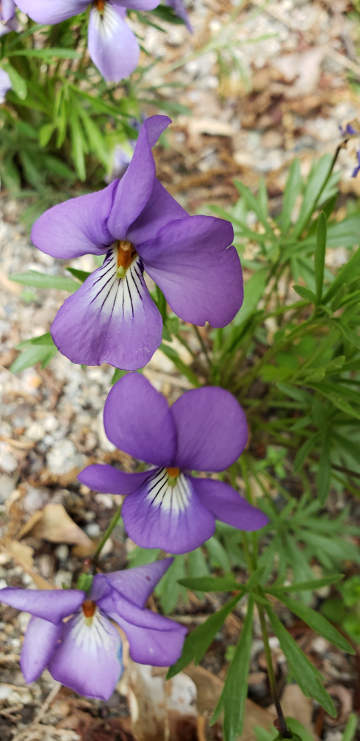 Help WCLT inventory the wildflowers on our properties by taking part in this fun scavenger hunt!

Check WCLT's Facebook page every month, where we will post pictures of wildflowers that bloom that month. If you see those flowers in Westborough, comment with a picture and include where you saw it.

Have fun and learn to identify local wildflowers at the same time!

Please, absolutely no picking flowers or damaging plants!

Contact: events@westboroughlandtrust.org
---
---
---
Westborough Community Land Trust
The Westborough Community Land Trust (WCLT) is a private, member-supported, nonprofit organization. The trust was established in 1997 to preserve open space in response to increasing development pressures.
Our purpose is to safeguard land to meet the environmental, recreational, agricultural, and scenic needs of the Town of Westborough and to preserve open space and the character of the land.
We pursue these goals through the acquisition and stewardship of land, educational activities, and advocacy in regard to the health of waterways, aquifers, and watersheds.
To date WCLT has preserved more than 173 acres of land and acts as stewards for close to 400 acres in Westborough.
To carry on these activities, WCLT has Land Preservation, Stewardship, Education, Membership, and Finance Committees.
WCLT welcomes new members from Westborough and the greater community.
What are the advantages of a land trust?
As a nonprofit organization, a land trust such as the Westborough Community Land Trust is able to receive gifts of land, purchase open space, or secure conservation rights. It can negotiate with landowners and developers to achieve balanced growth and undertake creative fundraising for land acquisition. Unlike an official municipal body, a land trust can negotiate sensitive land acquisitions and pursue the financing needed to achieve them in a timely, flexible fashion.
Hosting generously donated by DreamHost.