Westborough Community Land Trust
Please help WCLT protect open space for all to enjoy —
You can now join, renew your membership, or donate online:
Find local trail maps:
See videos of WCLT events:
---
OPENING RECEPTION for the WCLT Art and Photography Exhibit at the 1717 Shoppe
Saturday, September 30
4:00 - 6:00 PM
The 1717 Shoppe
Don't miss this wine and cheese reception to open the WCLT Art and Photography Exhibit. Come for the exhibition, the free refreshments, and the good company, and perhaps go home with a work of art or other item to start your holiday shopping!

Sales benefit the Westborough 300th Anniversary celebration.

The 1717 Shoppe is at Julio's Plaza, 18 Lyman Street, Westborough.

Archaeology Walk at Cedar Swamp
Sunday, October 1
1:30 - 3:30 PM
RAIN DATE: Oct. 8
Learn about Westborough before the arrival of Europeans in this fascinating exploration of pre-history. Cedar Swamp was used by Native Americans for thousands of years due to its unique location at a crossroads of waterways and trails leading from Canada to all over New England and beyond.

Walk leader Michelle Gross, with degrees in Archaeology and Anthropology, has worked on digs in Cedar Swamp and many other locations in Westborough. We will find out how the evidence uncovered has given us a wonderful picture of Native American life.

Meet at 57 Flanders Rd (where a stature of a lady holds the mailbox). Follow the driveway about 1/2 mile back and take the left fork to a parking area.

Contact: events@westboroughlandtrust.org
WCLT Art and Photography Exhibit at the 1717 Shoppe
Sunday, October 1
thru
Tuesday, October 31
Come on in and see the amazing work of some of WCLT's most creative nature artists and photographers. While you're there, maybe even take home a piece to decorate your own home, to benefit the Westborough 300th Anniversary celebration!


---
---
---
Westborough Community Land Trust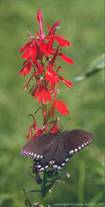 The Westborough Community Land Trust (WCLT) is a private, member-supported, nonprofit organization. The trust was established in 1997 to preserve open space in response to increasing development pressures.
Our purpose is to safeguard land to meet the environmental, recreational, agricultural, and scenic needs of the Town of Westborough and to preserve open space and the character of the land.
We pursue these goals through the acquisition and stewardship of land, educational activities, and advocacy in regard to the health of waterways, aquifers, and watersheds.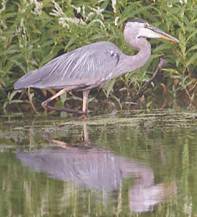 To date WCLT has preserved more than 173 acres of land and acts as stewards for close to 400 acres in Westborough.
To carry on these activities, WCLT has Land Preservation, Stewardship, Education, Membership, and Finance Committees.
WCLT welcomes new members from Westborough and the greater community.
What are the advantages of a land trust?
As a nonprofit organization, a land trust such as the Westborough Community Land Trust is able to receive gifts of land, purchase open space, or secure conservation rights. It can negotiate with landowners and developers to achieve balanced growth and undertake creative fundraising for land acquisition. Unlike an official municipal body, a land trust can negotiate sensitive land acquisitions and pursue the financing needed to achieve them in a timely, flexible fashion.
Hosting generously donated by DreamHost.