Westborough Community Land Trust
Please help WCLT protect open space for all to enjoy —
You can now join, renew your membership, or donate online:
Find local trail maps:
See videos of WCLT events:
---
Introducing the Boroughs Loop Trail
Sunday, October 27
1:30 - 3:30 PM
Sawink Farm
The Boroughs Loop Trail is a new trail network connecting the hiking paths of Marlborough, Northborough, Southborough and Westborough, encouraging the exploration, enjoyment, and protection of the Boroughs' natural resources.

The trail officially opens on October 5, and this walk, co-sponsored by the Sudbury Valley Trustees, is one of several introductory walks being held on various sections throughout October.

This walk will highlight the section of the BLT which passes through Westborough, starting at SVT's Sawink Farm property; GPS address approximately 30 Walker St., Westborough MA.

REGISTRATION REQUIRED at https://www.svtweb.org/programs/calendar

Boroughs Loop Trail website: https://www.svtweb.org/BLT

Trail Map:
https://www.svtweb.org/sites/default/files/CraneSwamp.pdf
Contact: events@westboroughlandtrust.org
Celebrate the Charm Bracelet's 20th
Saturday, November 2
1:00 PM - Dusk
Bowman Conservation Area
Join WCLT for a fun afternoon!

Park at Minuteman Park and meet BoD members to hike Charm Bracelet trails at the Bowman Conservation Area, 72 Bowman St, Westborough.

You can choose to hike short loop trails at Bowman, or hike the longer 5.5 mile (approximately 2.5 hours) self-guided section of the Charm Bracelet ending at the Libbey-Wile property. Shuttles will be provided.

The afternoon includes socializing around the fire pit and treats at Bowman. Bring headlamps or flashlights. No registration required.

Contact: events@westboroughlandtrust.org
Northborough/Westborough Bird Walk
Sunday, November 3
7:30 AM - NOON
Northborough/Westborough
Look for birds at ponds around Northborough and Westborough and at the Westborough Wildlife Management Area.

Everyone is welcome and new birders are encouraged to participate.

Binoculars strongly recommended.

Presented in partnership with the Forbush Bird Club (Worcester County's bird club since 1931) by expert birder Nick Paulson.

Meet outside Casta Diva Restaurant, 35 Solomon Pond Rd, Northborough, MA (previously Guiseppe's Grille) (Exit 25A off I-290.)

For questions: Nick Paulson [grendelpgill@yahoo.com] (or leave message at 508-330-4401)

Trail Map:
http://westboroughcharm.org/guide/maps/map_FishWildlife.pdf
Contact: events@westboroughlandtrust.org
---
---
---
Westborough Community Land Trust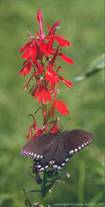 The Westborough Community Land Trust (WCLT) is a private, member-supported, nonprofit organization. The trust was established in 1997 to preserve open space in response to increasing development pressures.
Our purpose is to safeguard land to meet the environmental, recreational, agricultural, and scenic needs of the Town of Westborough and to preserve open space and the character of the land.
We pursue these goals through the acquisition and stewardship of land, educational activities, and advocacy in regard to the health of waterways, aquifers, and watersheds.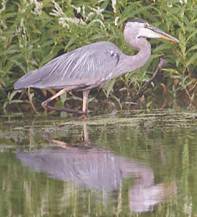 To date WCLT has preserved more than 173 acres of land and acts as stewards for close to 400 acres in Westborough.
To carry on these activities, WCLT has Land Preservation, Stewardship, Education, Membership, and Finance Committees.
WCLT welcomes new members from Westborough and the greater community.
What are the advantages of a land trust?
As a nonprofit organization, a land trust such as the Westborough Community Land Trust is able to receive gifts of land, purchase open space, or secure conservation rights. It can negotiate with landowners and developers to achieve balanced growth and undertake creative fundraising for land acquisition. Unlike an official municipal body, a land trust can negotiate sensitive land acquisitions and pursue the financing needed to achieve them in a timely, flexible fashion.
Hosting generously donated by DreamHost.