Westborough Community Land Trust
Please help WCLT protect open space for all to enjoy —
You can now join, renew your membership, or donate online:
Find local trail maps:
See videos of WCLT events:
---
Speaker: Mark Richardson on "Earth-Friendly Gardening", WCLT Annual Meeting
Monday, June 18
7:00 - 9:00 PM
St. Luke's Parish Hall
How can you help the environment while creating beautiful gardens and landscapes in your own yard? Learn what to plant, and what not to plant, in order to save energy, use less water, help pollinators, and live sustainably in many other ways.

Speaker Mark Richardson oversees the New England Wild Flower Society's botanic garden, Garden in the Woods, and its native plant nursery operation, Nasami Farm. He studied ornamental horticulture at University of Rhode Island while helping to run an ornamental plant nursery before finding his true passion in public horticulture. He led undergraduate programs at Longwood Gardens, where he overhauled the curriculum of the Professional Gardener Program, and oversaw adult education at Brookside Gardens. He holds a master's degree from the University of Delaware's Longwood Graduate Program.

Program will run from 7-8 pm; reception and Annual Meeting to follow.

Contact: events@westboroughlandtrust.org
---
---
---
Westborough Community Land Trust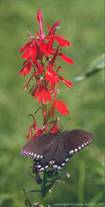 The Westborough Community Land Trust (WCLT) is a private, member-supported, nonprofit organization. The trust was established in 1997 to preserve open space in response to increasing development pressures.
Our purpose is to safeguard land to meet the environmental, recreational, agricultural, and scenic needs of the Town of Westborough and to preserve open space and the character of the land.
We pursue these goals through the acquisition and stewardship of land, educational activities, and advocacy in regard to the health of waterways, aquifers, and watersheds.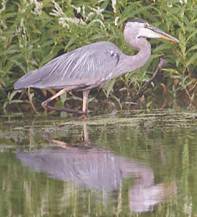 To date WCLT has preserved more than 173 acres of land and acts as stewards for close to 400 acres in Westborough.
To carry on these activities, WCLT has Land Preservation, Stewardship, Education, Membership, and Finance Committees.
WCLT welcomes new members from Westborough and the greater community.
What are the advantages of a land trust?
As a nonprofit organization, a land trust such as the Westborough Community Land Trust is able to receive gifts of land, purchase open space, or secure conservation rights. It can negotiate with landowners and developers to achieve balanced growth and undertake creative fundraising for land acquisition. Unlike an official municipal body, a land trust can negotiate sensitive land acquisitions and pursue the financing needed to achieve them in a timely, flexible fashion.
Hosting generously donated by DreamHost.