Westborough Community Land Trust
Please help WCLT protect open space for all to enjoy —
You can now join, renew your membership, or donate online:
Find local trail maps:
See videos of WCLT events:
---
Secrets of Cedar Swamp Pond (With Warm-Weather Alternate Hike)
Sunday, January 21
1:30 - 3:30 PM
UPDATE: It's official! We are hiking to Cedar Swamp Pond on Sunday. Traction devices for walking on ice are HIGHLY recommended! See everyone at St. Luke's Cemetery at 1:30! It's magical out there!

Check before coming to this hike; if the weather has been too warm we will do the alternate hike below.

If the ice is solid enough, we will hike to Cedar Swamp Pond, which can only be accessed by paddling in spring or by walking across frozen Cedar Swamp in winter.

Hikers may want to bring snowshoes or traction devices depending on snow and ice cover. Hiking poles, cameras, and binoculars are also a plus.

If the weather has been very cold, we may be able to venture onto the pond. Animal tracks may be in evidence: red squirrels, deer, and fisher abound.

Dress to stay warm and dry!

This 2.5 mile walk over level but uneven terrain will be led by Marge Fisher.

Meet in the rear of St. Luke's Cemetery, 24 Hopkinton Road, Westborough, MA.

NOTE: Check back here or the WCLT Facebook page before the walk. If the weather has been too warm for safely walking on the Cedar Swamp Pond ice, we will substitute the following alternate hike:
Explore the Headwaters Conservation Area in Winter
Mill Pond, the Headwaters of the Assabet River, is surrounded by one of Westborough's most beautiful conservation areas. Enjoy a wintry walk of exploration and discovery led by Marge Fisher; 2.5 miles on slightly hilly trails.
Meet at the far side of the Mill Pond School parking lot, 6 Olde Hickory Path, Westborough MA.

Trail Maps:
http://www.westboroughcharm.org/guide/maps/south_cedar_swamp_trail_map.pdf
http://www.westboroughcharm.org/guide/maps/mill_pond_map.pdf
Contact: events@westboroughlandtrust.org
---
---
---
Westborough Community Land Trust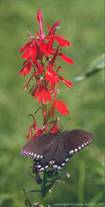 The Westborough Community Land Trust (WCLT) is a private, member-supported, nonprofit organization. The trust was established in 1997 to preserve open space in response to increasing development pressures.
Our purpose is to safeguard land to meet the environmental, recreational, agricultural, and scenic needs of the Town of Westborough and to preserve open space and the character of the land.
We pursue these goals through the acquisition and stewardship of land, educational activities, and advocacy in regard to the health of waterways, aquifers, and watersheds.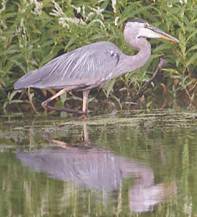 To date WCLT has preserved more than 173 acres of land and acts as stewards for close to 400 acres in Westborough.
To carry on these activities, WCLT has Land Preservation, Stewardship, Education, Membership, and Finance Committees.
WCLT welcomes new members from Westborough and the greater community.
What are the advantages of a land trust?
As a nonprofit organization, a land trust such as the Westborough Community Land Trust is able to receive gifts of land, purchase open space, or secure conservation rights. It can negotiate with landowners and developers to achieve balanced growth and undertake creative fundraising for land acquisition. Unlike an official municipal body, a land trust can negotiate sensitive land acquisitions and pursue the financing needed to achieve them in a timely, flexible fashion.
Hosting generously donated by DreamHost.