Westborough Community Land Trust
Please help WCLT protect open space for all to enjoy —
You can now join, renew your membership, or donate online:
Find local trail maps:
See videos of WCLT events:
---
Hocomonco Pond: Past, Present, and Future
Sunday, September 29
1:30 - 3:30 PM
Hocomonco Pond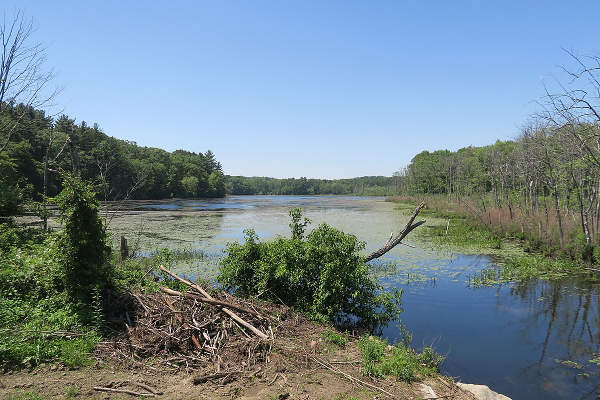 Visit a little-known Westborough site on this informational walk.

Discover how Hocomonco Pond, a "great pond," was formed by melting glacier ice 11,000 years ago. You'll then hear about use of the pond by Native Americans, and learn the legend explaining why it is named for a Wamesit Indian evil spirit. Finally, find out about a period of industrial use, when telephone poles were treated with creosote at this site to make them resistant to rot and insects, contaminating the soil, the groundwater, and the bottom of Hocomonco Pond.

We'll enter the Hocomonco Pond Superfund Site, the area between the pond and the MBTA train station surrounded by a chain link fence which is usually locked. We'll tour the site with Andy Koenigsberg, where he will discuss the geology, history, and cleanup process here, and what the land's future will be.

Meet at the Otis Street gate, GPS address approximately 24 Otis St., Westborough. The gate will be open so we can park on site.

REGISTRATION REQUIRED: email events@westboroughlandtrust.org

Trail Map:
http://westboroughcharm.org/guide/maps/mill_pond_map.pdf
Contact: events@westboroughlandtrust.org
---
---
---
Westborough Community Land Trust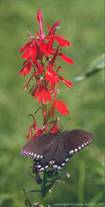 The Westborough Community Land Trust (WCLT) is a private, member-supported, nonprofit organization. The trust was established in 1997 to preserve open space in response to increasing development pressures.
Our purpose is to safeguard land to meet the environmental, recreational, agricultural, and scenic needs of the Town of Westborough and to preserve open space and the character of the land.
We pursue these goals through the acquisition and stewardship of land, educational activities, and advocacy in regard to the health of waterways, aquifers, and watersheds.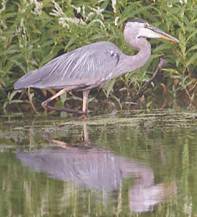 To date WCLT has preserved more than 173 acres of land and acts as stewards for close to 400 acres in Westborough.
To carry on these activities, WCLT has Land Preservation, Stewardship, Education, Membership, and Finance Committees.
WCLT welcomes new members from Westborough and the greater community.
What are the advantages of a land trust?
As a nonprofit organization, a land trust such as the Westborough Community Land Trust is able to receive gifts of land, purchase open space, or secure conservation rights. It can negotiate with landowners and developers to achieve balanced growth and undertake creative fundraising for land acquisition. Unlike an official municipal body, a land trust can negotiate sensitive land acquisitions and pursue the financing needed to achieve them in a timely, flexible fashion.
Hosting generously donated by DreamHost.