Loading
Westborough Community Land Trust
Please help WCLT protect open space for all to enjoy —
You can now join, renew your membership, or donate online:
Read recent Publications:
Find local trail maps:
See videos of WCLT events:
---
Sandra Pond Then and Now
Sunday, October 16
1:30 - 4:00 PM
Celebrate the 16th anniversary of the first Charm Bracelet walk!

Follow the route of the first hike and see how the area surrounding Sandra Pond has changed over time. Walk from Minuteman Park around the north side of Sandra Pond to the Bowman parking lot and onwards to the WCLT Hidden Meadow property.  Then loop back on the Tree Farm trail, cross the bridge over Picadilly Brook and return on newly created trails.

The hike will explore changes to the Bowman Conservation Area, both the work done by the town and the efforts of WCLT including a large number of Eagle Scout projects.  The hike will be approximately 3.25 miles long.

The terrain will be the rolling hills of Bowman and Bowman West, so there are some climbs including one with steps. The pace will be moderate (roughly 2 miles an hour) with a number of stops to describe what was done and why the work was needed.

Meet at Minuteman Park on Upton Road. Led by Derek Saari and Don Burn.

Trail Maps:
http://www.westboroughcharm.org/guide/maps/bowman_map.pdf
http://www.westboroughcharm.org/guide/maps/bowmanwest_trail_map.pdf
Contact: events@westboroughlandtrust.org
---
---
---
Westborough Community Land Trust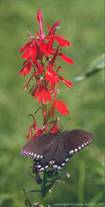 The Westborough Community Land Trust (WCLT) is a private, member-supported, nonprofit organization. The trust was established in 1997 to preserve open space in response to increasing development pressures.
Our purpose is to safeguard land to meet the environmental, recreational, agricultural, and scenic needs of the Town of Westborough and to preserve open space and the character of the land.
We pursue these goals through the acquisition and stewardship of land, educational activities, and advocacy in regard to the health of waterways, aquifers, and watersheds.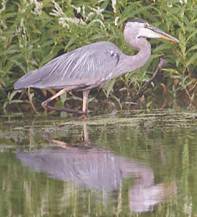 To date WCLT has preserved more than 173 acres of land and acts as stewards for close to 400 acres in Westborough.
To carry on these activities, WCLT has Land Preservation, Stewardship, Education, Membership, and Finance Committees.
WCLT welcomes new members from Westborough and the greater community.
What are the advantages of a land trust?
As a nonprofit organization, a land trust such as the Westborough Community Land Trust is able to receive gifts of land, purchase open space, or secure conservation rights. It can negotiate with landowners and developers to achieve balanced growth and undertake creative fundraising for land acquisition. Unlike an official municipal body, a land trust can negotiate sensitive land acquisitions and pursue the financing needed to achieve them in a timely, flexible fashion.
Hosting generously donated by DreamHost.