Loading
Westborough Community Land Trust
Please help WCLT protect open space for all to enjoy —
You can now join, renew your membership, or donate online:
Read recent Publications:
Find local trail maps:
See videos of WCLT events:
---
Knowing our Wild Edibles: Finding, Growing, Eating
**** Postponed due to likelihood of rain – new date Saturday, June 4 ****
Saturday, June 4
1:30 - 3:30 PM
Whether you're interested in your health, sustainability, or simple pleasure, knowing your wild edibles is fun and useful. From the woods to the meadows to our gardens, wild edibles are all around us.

Walk with Dan Jaffe of the New England Wild Flower Society (NEWFS) at the Westboro Wildlife Management Area for an introduction to the wild plants that can feed us. He will also address questions of sustainability and conservation of rare edible species.

Meet at Mass Fish & Wildlife headquarters parking lot, 1 Rabbit Hill Road (at end of North Drive off Milk St./Rte.135). Slow 1-mile walk on hilly terrain along paths and in fields.

Trail Map:
http://www.westboroughcharm.org/guide/maps/map_FishWildlife.pdf
Contact: events@westboroughlandtrust.org
---
---
---
Westborough Community Land Trust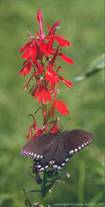 The Westborough Community Land Trust (WCLT) is a private, member-supported, nonprofit organization. The trust was established in 1997 to preserve open space in response to increasing development pressures.
Our purpose is to safeguard land to meet the environmental, recreational, agricultural, and scenic needs of the Town of Westborough and to preserve open space and the character of the land.
We pursue these goals through the acquisition and stewardship of land, educational activities, and advocacy in regard to the health of waterways, aquifers, and watersheds.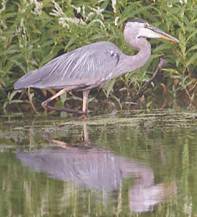 To date WCLT has preserved more than 173 acres of land and acts as stewards for close to 400 acres in Westborough.
To carry on these activities, WCLT has Land Preservation, Stewardship, Education, Membership, and Finance Committees.
WCLT welcomes new members from Westborough and the greater community.
What are the advantages of a land trust?
As a nonprofit organization, a land trust such as the Westborough Community Land Trust is able to receive gifts of land, purchase open space, or secure conservation rights. It can negotiate with landowners and developers to achieve balanced growth and undertake creative fundraising for land acquisition. Unlike an official municipal body, a land trust can negotiate sensitive land acquisitions and pursue the financing needed to achieve them in a timely, flexible fashion.
Hosting generously donated by DreamHost.