Photography Exhibition 2007
"Westborough's Natural Treasures"
Striking images of Westborough's natural beauty—-from an exquisite detail of a woodland path  to a majestic sunrise over Mill Pond—captured the treasures found in the Town's forests, meadows, and lakes. These images were found among the 149 entries in the Westborough Community Land Trust's Photography Exhibition, "Westborough's Natural Treasures."  All corners of Westborough are represented, including scenes from Lake Chauncy, Mill Pond, Headwaters Conservation Area, and Gilmore Pond, as well as local farmland.  
The exhibit featured works from 43 local photographers of diverse ages, from the novice eight-year-old Gillian Fahey to senior citizens. Several high school students demonstrated their talents, and Mark Saver, a junior, captured two Honorable Mention awards.
The contest judges were local artist Ed Turner of the Art & Fram Emporium; John Hayes, art instructor at Westborough High School; and Catie Foertsch, president of Westborough Cable T.V.  The winners included:  
---
First Prize
Robin Fleming for "After the Storm"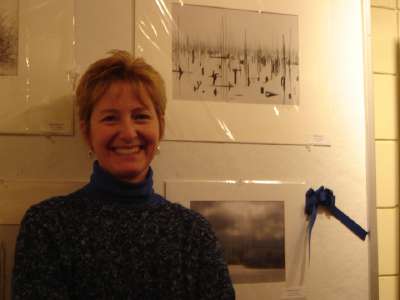 taken in Uhlman's Onion Patch, East Main Street. She was awarded a $100 certificate for custom framing from the Art & Frame Emporium.
---
Second Prize
Barry Hall for "Wile Forest"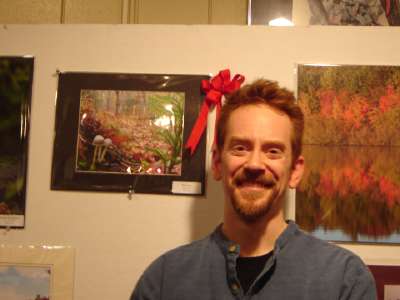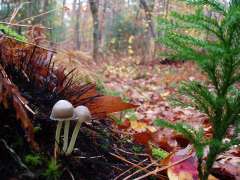 off Adams Road. He was awarded a $50 certificate for Sterling Frame Studio
---
Third Prize
Paul J. Weisbach for "White-Breasted Nuthatch"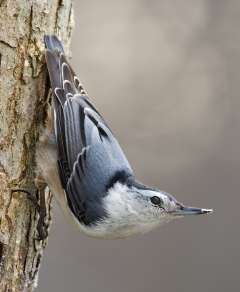 taken on Robin Road. He was awarded a $25 gift card for Staples. This photograph was also won the "People's Choice" award, a gift certificate from Arturo's Ristorante.
---
Photographers receiving Honorable Mention were:
Bill Black: Leaves on the Water  (Mill Pond)
Nancy Enberg:   Spring Orchard (Gilmore Pond)
Angela Fahey:   Birth of Winter  (Fay Mountain Trail)
Robin Fleming:   Froggy (Smith Street)
Ronald A. Fraser:   The Rose (Westborough)
Mitch Gitkind:    Swans at Dawn #1 (Mill Pond)
Barry Hall:    Wile Forest #2 (Adams Road)
Megan Huber:    So Graceful (Sandra Pond)
Andrew Koenigsberg:   Caterpillar (Smith Street)
Kathy Lawrence:   Boundaries  (Heath Street)
Mark Saver:    Red-tailed Hawk with Prey and Leaf with Water Droplets
Eric Waite:    Cold Milk (MassWildlife, Milk Street)
Jianli  Zhou:    Takeoff (Lake Chauncy)
---
Co-chairing the WCLT Photography Contest are Kris Allen and Leslie Drohan.  "We are amazed by the response," said Allen. "These photographs show the great beauty of Westborough's natural spaces from so many perspectives.  This first town-wide photo contest celebrates the scenic views and open spaces that WCLT has worked to preserve for a decade. We are delighted that so many talented photographers across the town shared their work and appreciation of our natural environment."
While viewing the photographs of striking Westborough scenery, Jackie Lyons-Murphy, a native of Ireland who moved to town five years ago, noted, "It is so neat to see what other people appreciate is what you appreciate. It becomes a shared experience. You realize that you are not the only person who loves the open spaces in Westborough.  How lucky we are!"
Brother and sisters also participated in the contest. Rachel Adduci, 12, photographed the blazing colors in fallen leaves for a Junior Girl Scout badge, and her brother Nathan, 9, captured the textures of a velvety mullein plant and a haphazard pile of gourds. According to their father, Rich Adducci, the family moved to Westborough from Chicago a short while ago and found Westborough's woods and fields beautiful to hike in.
Young photographers Rachel Adduci, 12, and her brother Nathan, 9, with their parents, Beth and Richard.