Nature Notes


PHOTO COURTESY OF GARRY KESSLER
Clouded sulphur butterfly
January 17, 2022
NATURE NOTES
By Annie Reid
Westborough Community Land Trust
WCLT's Annual Nature Notes Quiz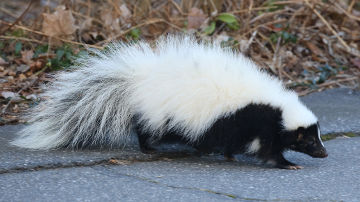 PHOTO COURTESY OF GARRY KESSLER
Striped skunk
PHOTO COURTESY OF GARRY KESSLER
American redstart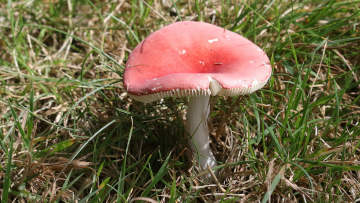 PHOTO COURTESY OF GARRY KESSLER
Red russula mushroom
PHOTO COURTESY OF GARRY KESSLER
Canada lily
Are you like so many of us, sitting indoors as the weather bounces between deep-freeze days and surprisingly spring-like days? With names handed down to us from yesteryear, the wolf moon (January's full moon) and the snow moon (February's full moon) remind us of winter hardships for wild animals, plants, and people. But never mind! Groundhog Day (February 2) marks the halfway point to spring. Give yourself something to look forward to by taking the Westborough Community Land Trust's annual quiz (below) about animals and plants from 2021's Nature Notes. Even if WCLT's Nature Notes column is new to you, you might know the answers.
When you do get outside, remember that there's plenty to see in nature in January and February. Browse the articles listed in WCLT's online monthly Nature Notes index:
January
February
Choose your answers from the drop down lists. Check your answers by clicking the "Show Answers" button. The answer page will contain links to the 2021 "Nature Notes" columns so you can re-read them as a way of preparing to enjoy nature in 2022.
---
Match these descriptions with possible answers from the list below:
---
Possible answers:
- American redstart (Setophaga ruticilla)
- Broad-leaf cattail (Typha latifolia)
- Canada lily (Lilium canadense)
- Clouded sulphur butterfly (Colias philodice)
- Great blue heron (Ardea herodias)
- Indian cucumber root (Medeola virginiana)
- Red russula mushroom (genus Russula)
- Striped skunk (Mephitis mephitis)
- Sweet pepperbush (Clethra alnifolia)
- Three-leaved goldthread (Coptis trifolia, Coptis groenlandica), canker root
---
---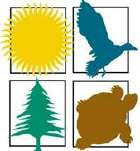 Report your own local nature sightings (or check out what others have seen) on WCLT's Facebook page! Find more information about enjoying nature in Westborough, including trail maps and a calendar of events, at the WCLT website.