Village News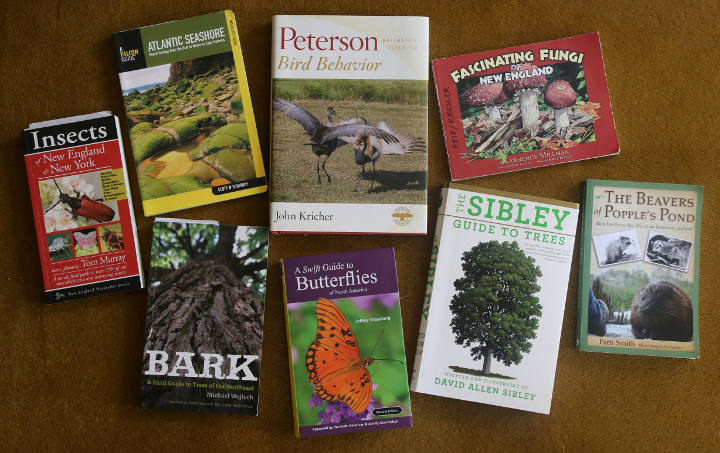 PHOTO COURTESY OF GARRY KESSLER
Nature books as holiday gifts
November 20, 2020, Page A4
NATURE NOTES
By Annie Reid
Westborough Community Land Trust
Nature Book Holiday Gift Ideas
The holiday season will likely be different this year, but the question remains: What to give?
One answer: Nature books. They make nature more interesting and inspire us to get outside, as we all need to be doing this pandemic winter. Reading or even just looking at the pictures in a book is a way to escape into nature, even when we're stuck inside. Here are some ideas for books to give or add to your own wish list.
Top pick:
The Beavers of Popple's Pond: Sketches from the Life of an Honorary Rodent, by Patti Smith (paperback or kindle; drawings). Delightful real-life animal tales from the unique perspective of a naturalist/wildlife rehabilitator who has befriended beavers and many other wild animals in her local woods or in her care, from moose and bear to rabbits, flying squirrels, minks, otters, robins, shrews, and baby porcupines. Short, enjoyable chapters. Fun for the whole family - read together or alone.
Two specialized field guides helpfully tailored for New England:
Insects of New England and New York, by Tom Murray (paperback; color photos). Short descriptions and more than 1250 photos. Makes the world of insects accessible to anyone who's curious. Check out the woolly bear caterpillars you've seen this fall (page 294) and the moth it becomes (page 295).
Fascinating Fungi of New England, by Lawrence Millman (paperback; color illustrations). A readable, conversational style and nuggets of information make mushrooms and other fungi fun to read about and to look for in all seasons, including winter.
A guide to the ocean beach, both north and south of Boston, even in winter:
Naturalist's Guide to the Atlantic Seashore: From the Gulf of Maine to Cape Hatteras, by Scott Shumway (paperback; color photos). An illustrated narrative makes going to the beach more fun with information about seashells, birds, grasses, seaweeds, crabs, and much more. A readable guide to diverse seashore environments, including sand dunes, tidal flats, and salt marshes, by a Westborough author/biologist. To read at home or bring to the beach.
For tree-huggers and anyone curious about the trees that dominate our natural environment:
The Sibley Guide to Trees, by David Allen Sibley (paperback, other flexible covers; color illustrations). This Massachusetts resident and author-illustrator of bird-guide fame provides a comprehensive, wonderfully visual guide to trees with detailed color illustrations of leaves, bark, twigs, seeds or fruit, tree silhouettes, and range maps. A must-have for tree-lovers and anyone interested in identifying trees.
Bark: A Field Guide to Trees of the Northeast, by Michael Wojtech (paperback; illustrations & color photos). An in-depth discussion of bark and a guide to identifying 67 species of trees by recognizing their bark. Color photos of bark in the young, mature, and old stages of tree growth. Especially useful when leaves are down, but helpful in all seasons.
For butterfly lovers or birders ready to watch a different group of flying creatures:
A Swift Guide to Butterflies of North America, second edition, by Jeffrey Glassberg (paperback & kindle; color photos). A comprehensive identification guide by the founder of the North American Butterfly Association (NABA), with photos of butterflies' wings as viewed from the top and side, arrows pointing to field marks useful in identification, caterpillar stage photos, range maps, information on habitats, food plants, and more.
Something new for birders and bird-lovers:
Peterson Reference Guide to Bird Behavior, by John Kricher (hardcover & kindle; color photos). In recent years bird-watching has gone from identification and counting to include behavior-watching, and this is the latest (2020) bird behavior guide, by a Massachusetts author/biologist/expert birder. Just looking at the photos and captions provides fascinating insights about bird behavior and various bird species.
---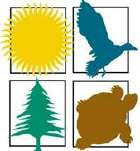 Nature Notes is printed in the Village News on behalf of WCLT (Westborough Community Land Trust). Report your own local nature sightings (or check out what others have seen) on WCLT's Facebook page! Find more information about enjoying nature in Westborough, including trail maps and a calendar of events, at the WCLT website.