PHOTO COURTESY OF GARRY KESSLER
Ox-eye daisies
January 27, 2017, Page A6, A10
NATURE NOTES
By Annie Reid
Westborough Community Land Trust
Review your nature knowledge – Nature Notes quiz 2016
Let's hope 2017 doesn't bring another drought! We've already had a dose of winter and a January thaw. But for now, have fun getting ready to enjoy nature in the year ahead. Review your knowledge of local nature with the Nature Notes quiz 2016.
QUIZ:
Reviewing local nature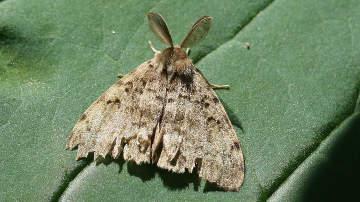 PHOTO COURTESY OF GARRY KESSLER
Male gypsy moth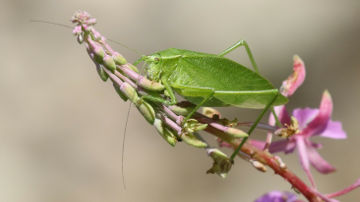 PHOTO COURTESY OF GARRY KESSLER
Katydid
PHOTO COURTESY OF GARRY KESSLER
Moose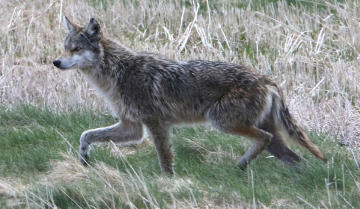 PHOTO COURTESY OF GARRY KESSLER
Coyote
PHOTO COURTESY OF GARRY KESSLER
Loon
PHOTO COURTESY OF GARRY KESSLER
Prairie warbler
Choose your answers from the drop down lists. Check your answers by clicking the "Show Answers" button. The answer page will contain links to the 2016 "Nature Notes" columns where you can read last year's columns, or any of more than 235 past columns.
---
Match these descriptions with possible answers from the list below:
---
Possible answers:
- Cellophane bee (Colletes inaequalis)
- Common loon (Gavia immer)
- Cooper's hawk (Accipiter cooperii)
- Eastern coyote (Canis latrans var)
- Eastern wolf (Canis lycaon)
- Gypsy moth (Lymantria dispar dispar)
- House sparrow (Passer domesticus)
- Katydid (family Tettigoniidae)
- Moose (Alces alces)
- Night light mushroom (Panellus stipticus)
- Onion-bagel mushroom (Pholiota aurivella)
- Ox-eye daisy (Leucanthemum vulgare, Chrysanthemum leucanthemum)
- Prairie warbler (Setophaga discolor, Dendroica discolor)
- Sharp-shinned hawk (Accipiter striatus)
- Winter moth (Operophtera brumata)
---
---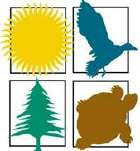 Nature Notes is printed in The Westborough News on behalf of WCLT (Westborough Community Land Trust). Report your own local nature sightings (or check out what others have seen) on WCLT's Facebook page! Find more information about enjoying nature in Westborough, including trail maps and a calendar of events, at the WCLT website.