PHOTO COURTESY OF GARRY KESSLER
Giant swallowtail butterfly
Janurary 17, 2014, Page A5, A7
NATURE NOTES
By Annie Reid
Westborough Community Land Trust
Who am I? Take the Nature Notes quiz
Warm or cold, dreary January days can get us down. What's to be done? Even if you don't go outside much these days, nature can help you get through this time of year. One thing you might do is to recall the natural sights you may have seen in the past year by taking the annual Nature Notes quiz (below).
Another thing to do is to review the nature sightings – descriptions and photos – that Westborough residents have shared on the WCLT Sightings page (http://www.westboroughlandtrust.org/sightings.php).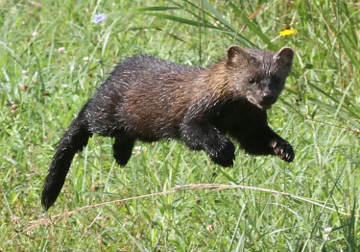 PHOTO COURTESY OF GARRY KESSLER
Fisher, aka fisher cat, although it is not related to cats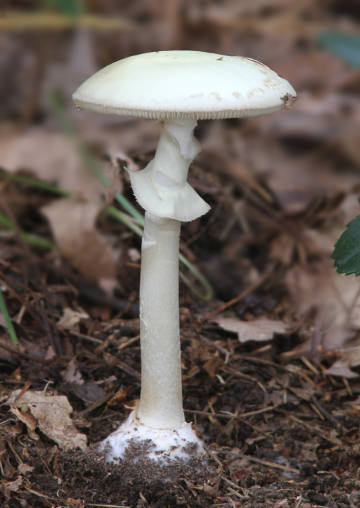 PHOTO COURTESY OF GARRY KESSLER
Destroying angel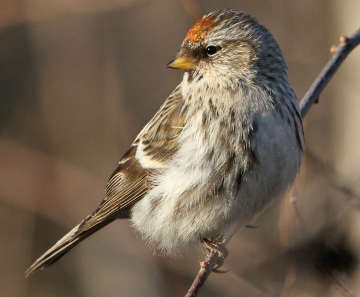 PHOTO COURTESY OF GARRY KESSLER
Common redpoll
Finally, do something to help the local natural environment – you'll feel good about it. Consider joining the Westborough Community Land Trust (WCLT) during its membership drive this month. If you've enjoyed reading Nature Notes or walking on the Charm Bracelet trail and side trails – or would like to do so (there's probably a trail near you!) – consider supporting land preservation in Westborough and nature education with an inexpensive membership (http://WestboroughLandTrust.org/join.php).
Quiz – Who am I?
To take the annual Nature Notes quiz, read the short descriptions below of plants, animals, fungi, and more from Nature Notes in 2013. See if you can match these descriptions with answers from the alphabetical list that follows.
Choose your answers from the drop down lists. Check your answers by clicking the "Show Answers" button. The answer page will contain links to the 2013 "Nature Notes" columns so you can re-read them or any of nearly 200 Nature Notes columns.
---
Match these descriptions with possible answers from the list below:
---
Possible answers:
- cicada-killer wasp (Sphecius speciosus)
- common redpoll (Acanthis flammea)
- destroying angel (Amanita bisporigera, Amanita virosa)
- eastern pine elfin (Callophrys niphon)
- fisher (Martes pennanti)
- garlic mustard (Alliaria petiolata)
- giant swallowtail (Papilio cresphontes)
- pine grosbeak (Pinicola enucleator)
- ring-billed gull (Larus delawarensis)
- slime mold - Wolf's milk slime (Lycogala epidendrum), pretzel slime mold (Hemitrichia serpula), dog vomit slime (Fuligo septica)
- square-stemmed monkey-flower (Mimulus ringens)
- tiger beetle - six-spotted tiger beetle (Cicindela sexguttata), common shore tiger beetle(Cicindela repanda)
- Virginia rail (Rallus limicola)
- yellow iris (Iris pseudacorus)
---
---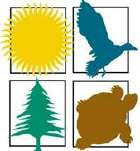 Nature Notes is printed in The Westborough News on behalf of WCLT (Westborough Community Land Trust). Report your own local nature sightings (or check out what others have seen) on WCLT's Facebook page! Find more information about enjoying nature in Westborough, including trail maps and a calendar of events, at the WCLT website.